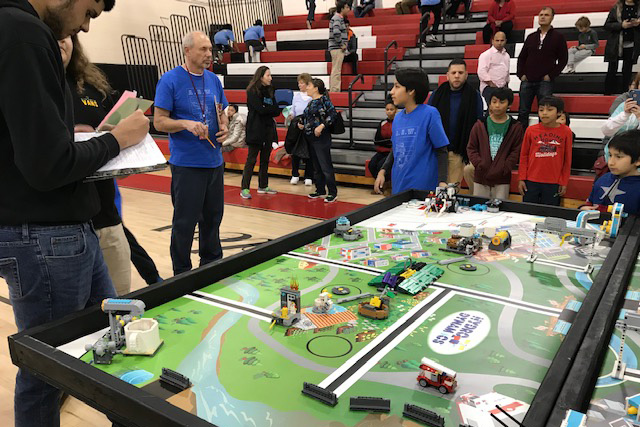 Band
Community Middle School's band highlights the musical talent of our district, starting with some of our younger musicians in 7th and 8th grade.
CMS Knightly News
The news station at Community Middle School operates thanks to our students. The Knightly News presents members with the opportunity to share important updates and notable news stories with their fellow classmates and teachers.
CMS Newspaper
The Community Middle School Newspaper photographs and reports on school activities. Members write special interest pieces and interview teachers and students of the month. The full color paper is printed four times per year.
National Junior Honor Society
Established in 1929, the National Junior Honor Society is an organization established to recognize outstanding middle school level students. The Bound Brook Community Middle School chapter of NJHS was formed in May 2016 and serves to honor those students who have shown success in areas of scholarship, service, leadership, character, and citizenship.
Robotics Club
Our Robotics Club is a perfect blend of technology, innovation, and fun. Students have the opportunity to grow in this innovative and academically challenging setting as they get their hands dirty with programming and building machines.
Running Club
The Community School Running Club is a non-competitive club open to all students. It is designed to educate students on the techniques of running and to help students reach their personal goals. Students interested in joining can register here.
Student Council
Members of Community Middle School's Student Council help share ideas, interests, and concerns with teachers and administration to support our multicultural community that provides opportunities for everyone. They also help raise funds for school activities and events as well as community projects.
Yearbook Committee
The Community Middle School Yearbook Committee is responsible for helping gather content for the annual yearbook. Students coordinate to take and organize photos, draft fun stories, and socialize in this deadline-driven learning experience.
8th Grade Washington D.C. Trip
Each year, 8th grade students participate in a two-day class trip to Washington, DC. The historic location is teeming with learning opportunities, all while getting students out of the classroom and into a unique environment.