Welcome to Community Middle School News!
Our Community Middle School students and staff are bound to make you smile! We regularly publish news highlighting their stories and accomplishments here. Check back often for updates!
Congratulations to the Bound Brook School District's Teachers and Specialists of the Year!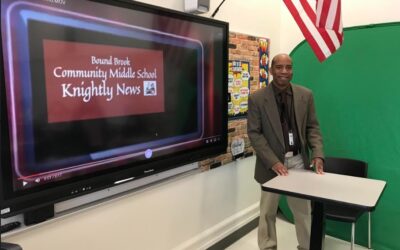 Community Middle School is excited to welcome two new classes into the curriculum this year – Civics and Film. Teachers Mr. Andrew Heiser and Mr. Jacob Binder will lead the Civics course, where the main components will focus on values and principles underlying the...
The Community Middle School holiday pie fundraiser is back!  Please see the attached order form for details.  All proceeds will go to support the 8th grade trip to Washington, DC.  All orders must be placed by November 1.  Thank you for your support! La recaudación de...