Welcome to Community Middle School News!
Our Community Middle School students and staff are bound to make you smile! We regularly publish news highlighting their stories and accomplishments here. Check back often for updates!
Community Middle School students dove into the world of artificial intelligence through "Hour of AI" - an interactive lesson developed by Amazon Future Engineer that allows students to explore their potential in computer science and STEM education. The lesson was also...
Congratulations to the Bound Brook School District's Teachers and Specialists of the Year!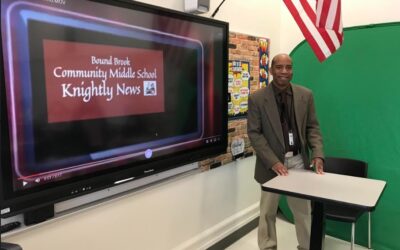 Community Middle School is excited to welcome two new classes into the curriculum this year – Civics and Film. Teachers Mr. Andrew Heiser and Mr. Jacob Binder will lead the Civics course, where the main components will focus on values and principles underlying the...
Working Papers for Minors Goes Digital on June 1, 2023 The Working Papers Application Is Online at MyWorkingPapers.nj.gov Schools No Longer Administer Working Papers Applications; Physician Sign-Off No Longer Required The new process is online and streamlined and can...